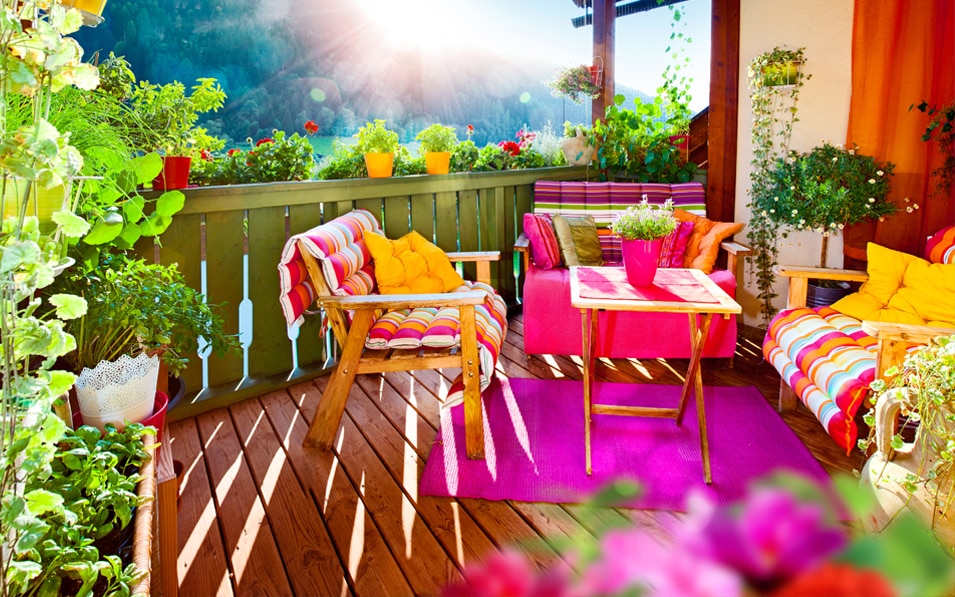 03 Jul

Special Decoration Suggestions for Colorful Balconies

With the arrival of summer, balcony arrangements began in the houses. Those who want to spend their best moments on the balcony with their loved ones in hot weather also attaches importance to balcony decoration. If you want to color your balcony, these suggestions are for you!

Colorful flowers For Beautiful Balconies
Colorful flowers make your balcony beautiful with its scents and looks. You should prefer blooming plants especially in summer. You can also get a nice decoration with wooden or flower pots that match the style of your balcony.

Elegant furniture allows you to create a stylish effect
If you are looking for stylish and useful furniture for your balcony, do not give up elegance. At the same time, when choosing tables and chairs, make sure that they are useful. A comfortable swing would be a pleasant option if your balcony is spacious.

Summer colors reflected on walls
You can paint the balcony walls in vivid colors. This way you can add an energetic atmosphere to your balcony.

Discover the power of details
Accessories can also reflect your style on your balcony. Candles, lanterns, colorful cushions, a small coffee table… You can multiply the options according to your taste.