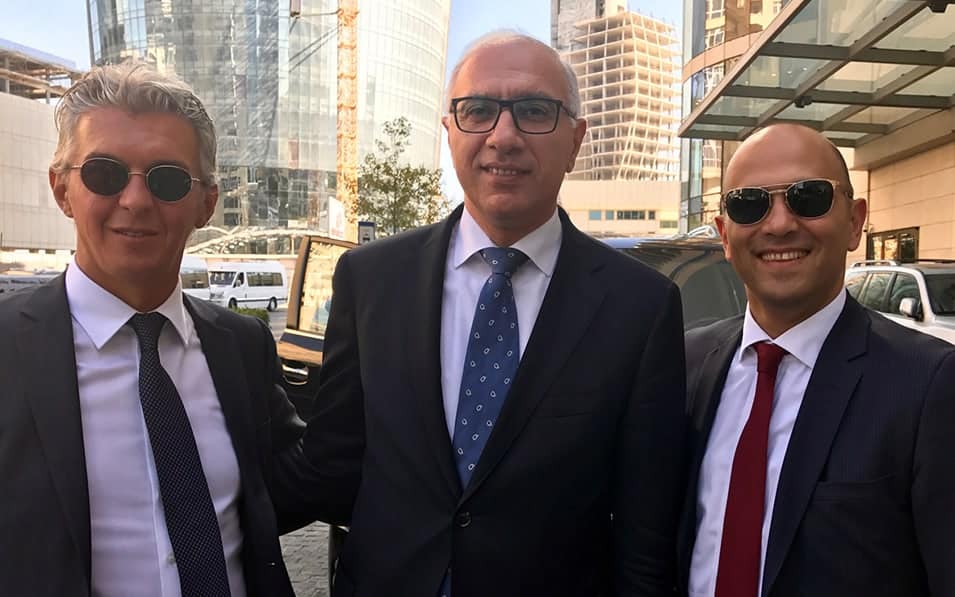 22 Aug

The Board of Directors of Helis Yapı Examined The Projects in Bakü

Dear Murat Uzun, the chairman of the board of Helis and Dear Tolga Han, the vice-chairman, examined the construction site, started by Helis, in the region declared as the urban transformation area in the Baku, the capital city of Azerbaijan.

It is planned to built a shopping mall in the 45.000 m2 area located at the lower part of the skyscrapers which are rising in two blocks and each has 60.000 m2 area. Hilton and Marriott Hotels are located right next to the skyscraper project of Helis who is always preferring to do its projects in the key locations.

Mr. Uzun and Mr. Han, exchanged the ideas on the completion of unfinished projects due to financial reasons with the authorities and got information about the incomplete projects within the time they were in Baku.