29 Jun

5 Architect Who Shaped The 20th Century

We will be talking about 5 architectures, the heroes of the modern movement in 20th century architecture, and their works that went down in history.

Das Canoas House- Oscar Niemeyer

There are many trends in the 20th century architecture. The Das Canoas House, designed by the Brazilian architect Oscar Niemeyer for personal use in 1951, is considered one of the most beautiful examples of modern architecture. Standing out with its sculptural curves, organic forms, minimalist lines and integrating with nature…The house was opened to the public today to host various exhibitions of the architect.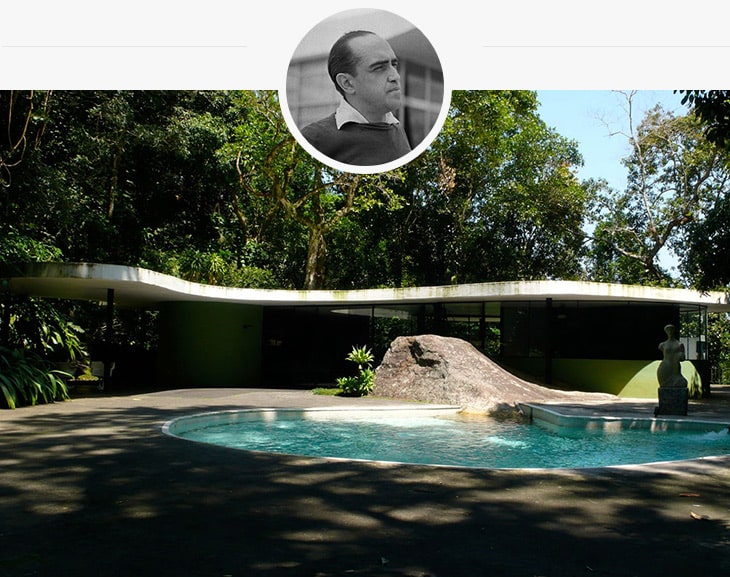 Villa Mairea- Alvar Aalto
Villa Mairea, designed by the Finnish architect Alvar Aalto for the couple Harry and Marie Gullichsen in 1939, bears the traces of daily life and nature. Open-plan setups, interior arithmetic for absolute simplicity, colors inspired by nature, curved lines and natural materials are the architectural codes elements in the house.
Case Study House No.8- Charles & Ray Eames
Designed for Arts & Architecture magazine's Case Study House program in 1945 by Charles and Ray Eames the golden couple of design, the house served later as their own living cocoon and studio. Prefabricated materials were used in the architecture of the Eames house, which reveals the harmonious unity of the industrial approach and nature in its fiction. Case Study House No.8 borrows some proportions and elements of traditional Japanese architecture from the centuries-old experience of quietly being in nature.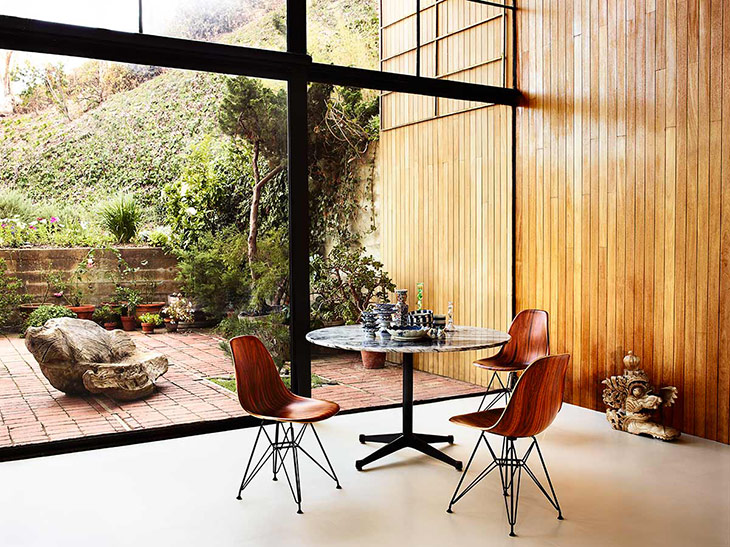 Falling Water House / Frank Lloyd Wright
Considered one of the successful examples of organic architecture, the 1935 "Falling Water" Waterfall House bears the signature of architect designer Frank Lloyd Wright. It is considered one of the most striking examples in the history of architecture, where water flows through architecture. The house built for Edgar J. Kaufmann in Ohiopyle, Pennsylvania, presents a successful combination of raw textures and natural materials, while displaying a true integrity and harmony with nature.