25 Mar

Unusual Structures of America

The engineering marvels of architectural structures in the USA impress the viewers. Here are the 10 most extraordinary architectural structures in America…

1. Wonderworks Museum of Fine Arts-Orlando

Wonderworks Museum of Fine Arts, which is one of the most important examples of marvelous buildings, has an appearance reminiscent of a house falling into another. This building, which has an inverted architecture, is opposite inside and outside. You can also see the old magical materials in this free museum.

2. Kansas Public Library-Missouri
The purpose of this extraordinary library, the construction of which was completed in 2004, is to direct people to books and reading again. The library, which resembles books lined with shelves, also welcomes various book exhibitions and reading activities.
3. Air Force Academy Church-Colorado
The construction of this extraordinary modern-looking church, which began in 1959, was completed in 1963. Offering a unique aesthetic, this church is one of the attractions of the region with its triangular and steep form.
4. Longaberger Building-Ohio
The interesting structure designed by Longaberger, a company whose specialty is wooden picnic baskets, is 7 floors. This building, which also includes the headquarters of the company, is one of the most interesting buildings that overlap with its identity.
5. Atlanta Falcons Stadium-Atlanta
This stat, which cost 1.2 billion dollars, has a very expensive roof system. The building, which is planned to be opened in 2017, has the appearance of a camera lens with 8 roof wings that can be closed within 8 minutes. In the stadium where translucent materials are used, even if the roof is closed, light can be received inside.
6. Port Mann Bridge-Surreyy
288 cables were used to stand the bridge, which was put into service in 2012 and cost $ 1.93 billion. The 2 km long bridge is the 2nd longest bridge in North America.
7. World Trade Center-New York
This skyscraper, which was built in place of the twin towers destroyed as a result of the September 11 attacks, holds the title of being the tallest building in America with a height of 541 meters. It is one of the strongest buildings with its steel structure.
8. Bay Bridge-San Francisco
The bridge, which has been completed in 12 years, is the longest and widest self-based suspension bridge in the world with a length of 624 meters.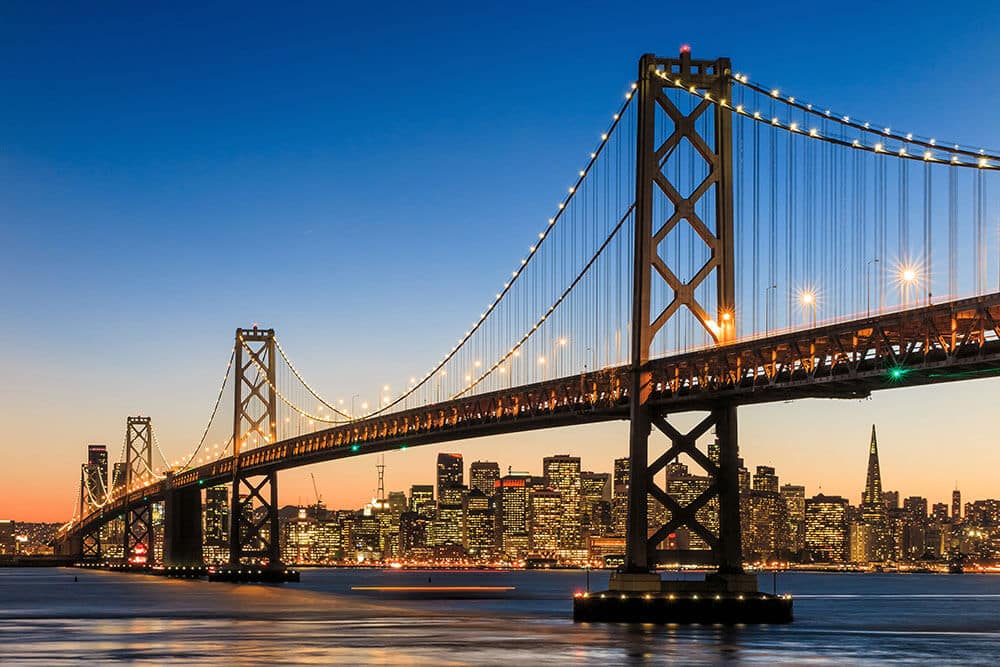 9. Route 520 Bridge-Seattle
The floating bridge on Seattle Route 520, which costs $ 2 billion, is already the longest bridge in the world. Now the teams are getting ready to overhaul the bridge and keep it used even longer.
10. Pickle Barrel House-Michigan
The larger of these two extraordinary barrel buildings, inspired by a cartoon, is 4.88 m long. The lower floor is the living area and the upper floor is used as a bedroom. There is a kitchen in the small barrel building.